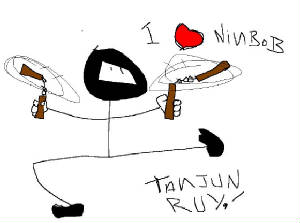 NinBob with Ninja Chuks by Steve Murray, age 22, Long Beach CA.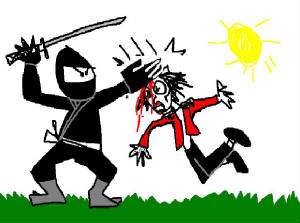 Ninja vs Michael Jackson by Sally Franks, age 17, Newport, RI.
Left: "Ninja In Bamboo Forest" By Tim Nguyen, age 19, and from Apopka, FL.
OK, this one is pretty good I guess. There's no mimes in it or even pirates, but Mr. Nguyen has some pretty sweet art skills. Aragato!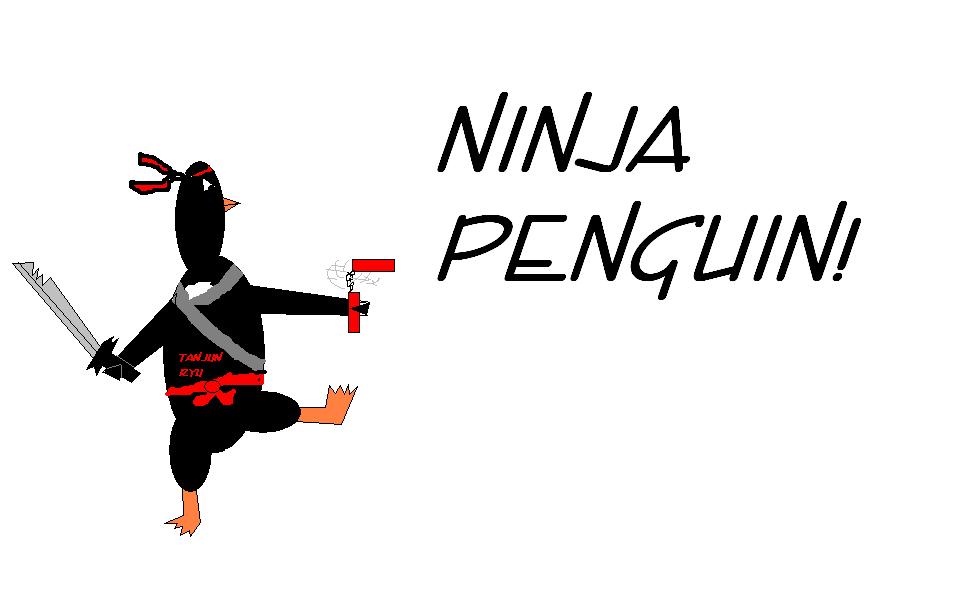 From the strange mind of 11 year old Jake Bennett of Anniston, AL comes the NINJA PENGUIN! Angered by his inability to fly, the dread Ninja Penguin masters the way of the shadow assassin!